Nouera has been pairing premium cannabis products with the healing arts since 2017.

In this time of physical distancing, we have provided a library of @Home Experiences, designed by cosmic artists to be paired with cannabis or experienced on its own to help ease us into this new reality where people care about each other enough to fully take care of oneself. Join us in self care and enjoy the @Home Experiences we've curated for you.

This site provides self-guided experiences designed for and with certain cannabis products, with alternate options provided, to ensure the right pairing with the right activity.


Unseen People of Cannabis Series

In honor of Pride Month we are launching our Unseen People of Cannabis series in where we highlight and interview some of the unseen heroes of the cannabis industry. In this episode we sit down with President, David Goldman and Treasurer, Michael Cohen of the San Francisco chapter of the Brownie Mary Democratic Club. Hear their stories of how they stood beside "Brownie" Mary Rathbun and Dennis Peron as they fought to legalize cannabis for medical use during the AIDS epidemic in the 90s.



Setup for Experience:
Sit back, relax and listen to the history behind cannabis through the perspective of David Goldman and Michael Cohen.
Recommended Cannabis Strains:
Hybrid strains with grounding effects like Gelato Sunday
Recommended Cannabis Products:

Meridian Self Massage with Natalie Mei

Natalie Mei guides us through a 20-minute exercise to clear out our energetic channels. This video covers four of the eight branches of Traditional Chinese Medicine; meditation (or know thyself better), movement (with Qi Gong and breathing), bodywork (tapping and self-massage) and acupuncture points (meridian therapy).
New energy, new fortune and blessings.



Setup for Experience:
Choose a quiet space to sit in a comfortable seated position to do these simple exercises.
Recommended Cannabis Strains:
Hybrid strains with grounding effects like Gelato Sunday
Recommended Cannabis Products: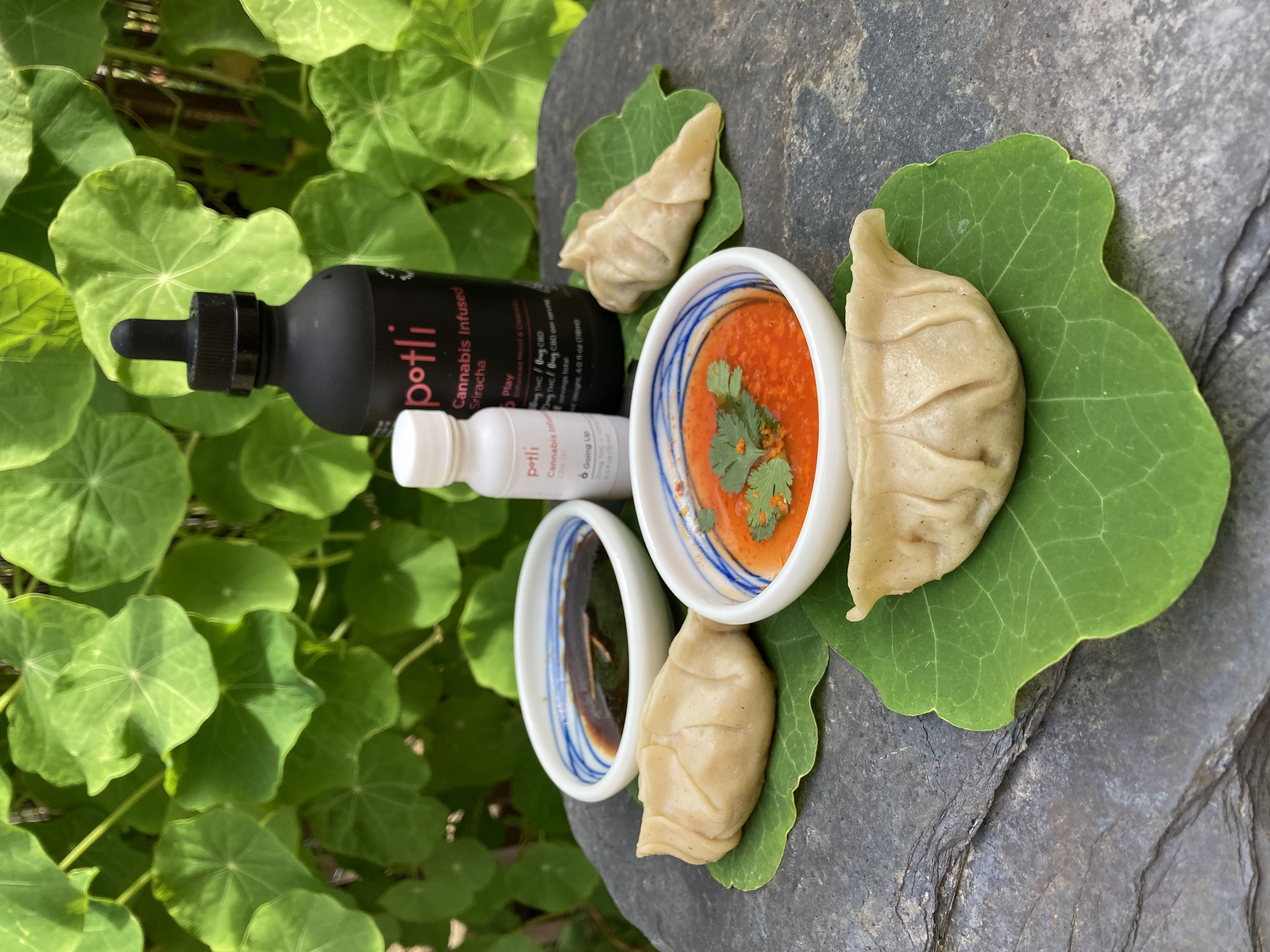 Lunar New Year Dumpling Recipe by Natalie Mei Watters


Makes: 2 dozen dumplings
Serving: 6 dumplings
Serves: 4

Dumplings are synonymous with abundance, so this recipe makes more than enough for you to enjoy and share with others. Dumplings are traditionally eaten at midnight for Chinese Families to welcome the Lunar New Year. The legend of dumplings varies from the the ancient myths that they look like ears that need to be protected from winter frost bite, to the fantasy of the shape looking like the crescent moon of the Spring Festival (the fifteen days after the new year), to more superstitious beliefs supporting that dumplings look like coin purses filled with gold. Some customs call for a gold coin to be cooked into one of the dumplings and whoever gets that one will be blessed with luck for the year. Feel free to explore your creativity when making dumplings, each family has a different style of filling and shaping the dough. For Taishanese (the dialect my family speaks) dumplings sound like "coming together" and are round with the pinching coming together at the top, all of this represents a family gathering and coming together. My recipe includes a lite salting of the cabbage and a bit of vinegar in with the wood ear mushrooms, as pickled dumplings are commonly eaten in Guangdong, the provenance where my ancestral village is located.

Ingredients
For Dumpling Wrappers:
(If you are feeling crafty give it a try, if not please buy a package of pre-made dumplings)
1 3/4 cup All Purpose Flour
1 cup tepid water

For Filling:
1 1/2 cup napa or Chinese cabbage (shredded)
1 tablespoon vegetable oil (like avocado or
2 teaspoon ginger (grated or minced)
1 cup shiitake mushrooms (chopped)
1/2 cup scallions or spring onions (finely sliced)
1/8 cup wood ear mushroom (soaked in water and vinegar, then chopped) - optional
1 cup baked tofu (broken into small pieces)
1/4 teaspoon white pepper
1 teaspoon sesame oil
1 tablespoon rice wine or dry sherry
1 tablespoon soy sauce
Salt (to taste)

For Dipping sauce (for 1 serving):

Sriracha-Orange
4 droppers or 2 teaspoons of Potli Cannabis Infused Sriracha
2 teaspoons fresh mandarin orange juice (or other citrus)
2 teaspoons maple syrup
Garnish with cilantro

Chili-Ginger
1/4 oz or 2 teaspoons Potli Cannabis Infused Chili Oil
2 teaspoons soy sauce
2 teaspoons lime juice
1/2 teaspoon finely sliced ginger

Instructions

Start by making the dough for the dumplings. Place flour into a medium size bowl. Slowly add water while stirring the mixture with chopsticks. Once all the water is added and the texture of the dough is flakey, use hands to knead the dough for a few minutes. Make a ball and leave in a bowl covered with a damp towel.
Place shredded cabbage into a bowl and add a few pinches of salt, massage the salt into the cabbage until the cabbage wilts slightly releasing the water. Place cabbage in a sieve to drain for ten minutes while preparing other ingredients, then squeeze out excess water.
Add oil to a wok on medium-high heat then add ginger, and let simmer, add mushrooms, let simmer. In a large bowl, mix pieces of baked tofu with white pepper, soy sauce and cooking wine, then add scallions, wood ear mushrooms and salted cabbage. Then add cooked mushrooms and ginger. Mix thoroughly so all the flavors meld together. Salt to taste.
To make the wrappers, divide the dough ball in two, then roll each half into a log shape, use a knife to cut each half into 12 even pieces (24 total). Roll each piece into a small ball. One at a time, flatten each ball with a pin to make disks.
Place a small amount of filling in the center of the wrapper and fold in half, if it doesn't stick use a little water as a glue. If you feel creative, try making different pleats of folds in the dough. I made many that were not picture worthy but tasted great. For a better tutorial on how to fold dumplings, check out https://thewoksoflife.com/how-to-fold-a-chinese-dumpling/
To pan fry one serving of dumplings, put 1 tablespoon of oil in a non-stick frying pan on medium-high heat. Coat the bottom of each dumpling with hot oil (this will insure even browning), then place all pre-oiled dumplings into the hot pan. Move the dumplings in the pan so they don't stick. Once the bottom is nicely golden (about 2 minutes), add hot water and cover to steam. Keep covered while you make the sauces.
Enjoy!
Setup for Experience:
Allocate 1-2 hours to prep and steam the dumplings.
Recommended Cannabis Strains:
CBD
Recommended Cannabis Products: